Does PrP Boost the Healing Process in Wounds?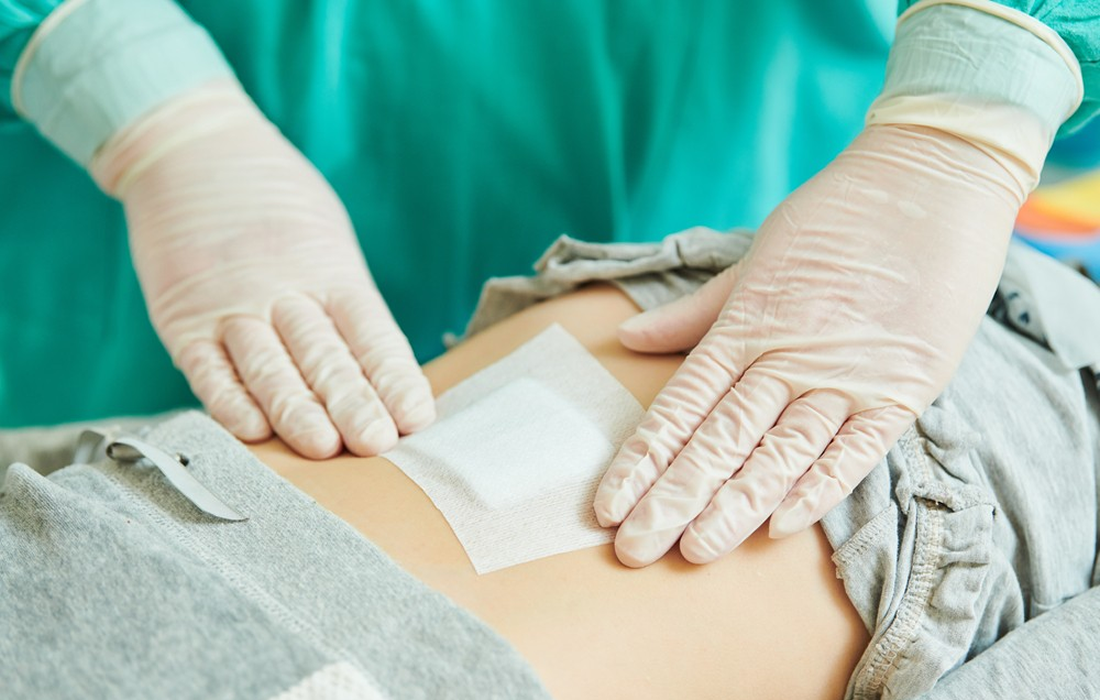 Chronic wounds, defined as wounds that present with delayed healing, are considered to be a serious problem worldwide and are responsible for significant morbidity and mortality, and also have a huge economic impact.
A great problem with these lesions is the colonization of bacteria and tha infection caused by. In general, chronic wounds are colonized by bacteria; however, low levels of such colonization do not delay the healing process because neutrophils, monocytes, lymphocytes, and macrophages increase as part of the physiological response.
What are the signs of an infected wound?
Classic signs of pain, edema, erythema, and heat, clinical signs and symptoms of infection in chronic lesions can also include the presence of serous exudate with simultaneous inflammation, delayed healing, discoloration in granulation tissue, friable granulation tissue, increased exudate level, odor, wound decompensation, increased pain, increased temperature in the perilesional area, erythema, and edema.
One prominent challenge in wound treatment is the selection of an appropriate material for wound coverage. A potential catalyzing agent in the process of wound repair, platelet-rich plasma (PRP) has been presented as an innovation for promoting tissue regeneration and acceleration of the healing process.
It is believed that white blood cells (WBCs) and innate immune defense peptides present in PRP may act as agents that decrease the proliferation of microorganisms, and this will improve the healing and prevent the infectious process.
A case series study, done by Beatriz Guitton a physician in a hospital at Rio Brazil, involved a sequential sample of 17 patients with venous ulcers treated with topically applied autologous PRP in combination with petrolatum gauze and compression therapy. The follow-up time was 12 weeks. The cover material was changed every 24 hours as a protocol , and a sample of the wound was taken by nurses 3 times, one at 1, 6 and 12 week.
White blood cell counts were obtained during the screening visit and on the last day of the study (ie, before and after 12 weeks of treatment with autologous PRP).
5 of the 17 patients' ulcers healed before the study was finished. Of all 48 microbial collected samples , 22 developed P. aureuginosa colonization, and 6 samples were positive for P. aureus microorganism. In the context of leukocyte cells, no differences were observed between the numbers of different leukocyte cells detected in WBC counts before and after treatment. Only 2 (12%) patients who had elevated leukocytes before treatment endured wound infection; for this patient, infection was no longer present by week 6 of treatment, and leukocyte counts normalized.
How does PRP help with the wound healing process?
Platelet-rich plasma presents itself as an intervention that allows the local application of growth factors in the wound, which stimulate the production of collagen and extracellular matrix through small amounts of plasma; PRP is a promising alternative in cases where conventional treatments were not successful.
Growth factors can favor the repair of the injuries and enable the quickest return to functionality, possibly by stimulating neovascularization, which improves the blood supply and provides necessary nutrients for tissue regeneration
Topically applied autologous PRP in chronic venous leg ulcers may improve the wound infection, and fast the process of regeneration of the skin. Nonetheless, there is a need for more studies to get the strongest evidence to use this therapy most commonly at the clinics.
At our clinic we use a combined therapy with Mesenchymal Stem Cells and autologous PRP to help our patients with chronic ulcers, giving as a result a closure of the wound and preventing often infectious episodes.
---
Source:
Beatriz Guitton Renaud Baptista de Oliveira, DN, RN; Joyce Beatriz de Abreu Castro, MSN, RN; Bruna Maiara Ferreira Barreto Pires, RN, PhD; Márcia de Assunção Ferreira, DN, RN; Jane Marcy Neffá Pinto, PhD, MD; Lenise Arneiro Teixeira, DSC, BF (May 2021). Blood Cell Count and the Presence or Absence of Infection in Venous Ulcers Treated With Platelet-Rich Plasma. Medscape. Retrieved from: https://pubmed.ncbi.nlm.nih.gov/34370679/
Image:https://content.presspage.com/uploads/1369/1920_stock-photo-surgeon-applies-bandage-on-wound-of-child-s-abdomen-1857176899.jpg?10000